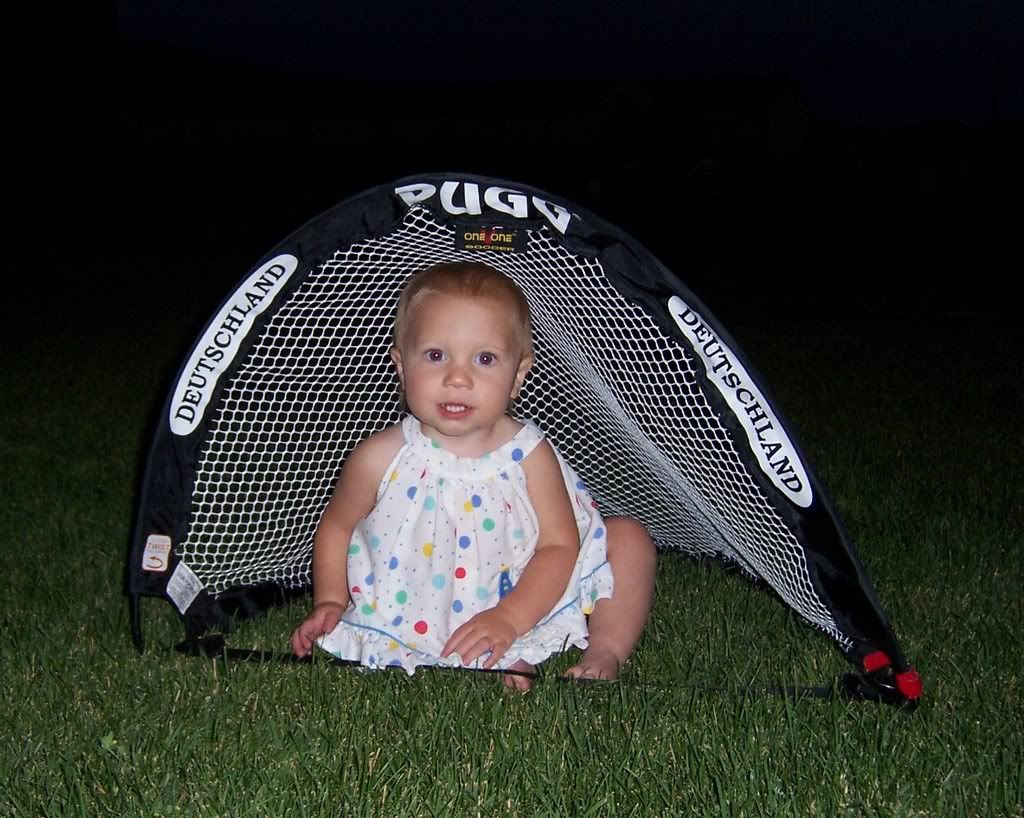 We had fun Sunday evening when Grandma and Grandpa A. came over to visit. April, Karin, and Chris came over, too. David and Jenny played 2v2 soccer against Chris and Lydia. We had a tough time keeping Mia and Jack off the field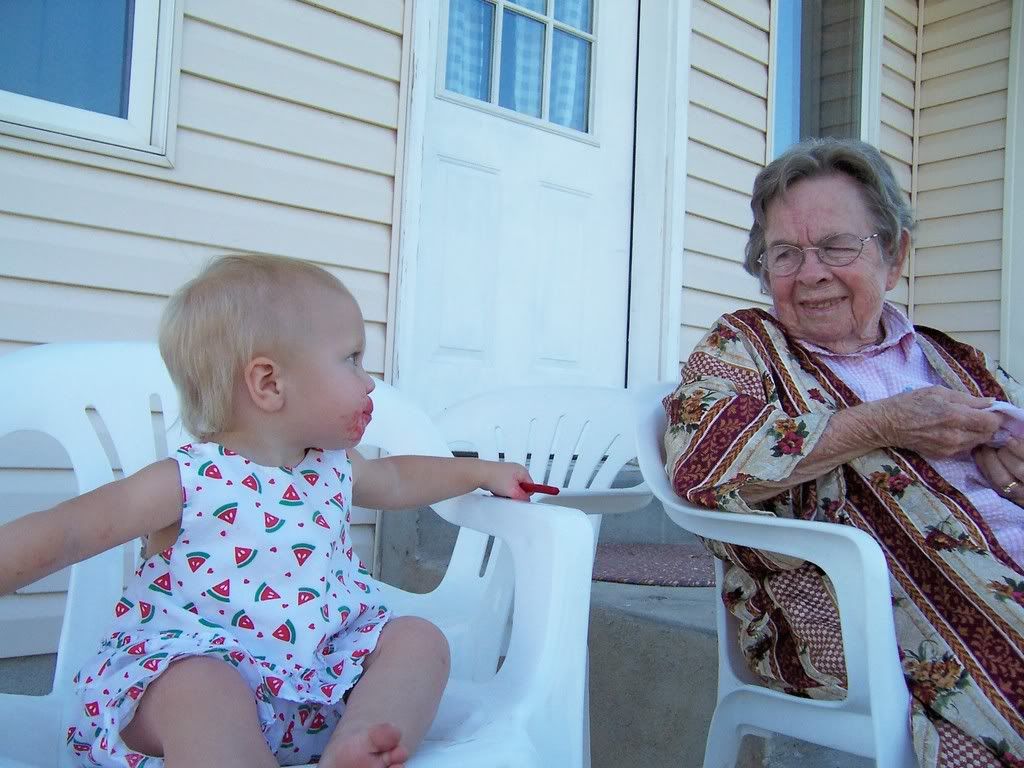 Mia enjoyed the Red Vines. She made a mess, but nothing a hose couldn't handle.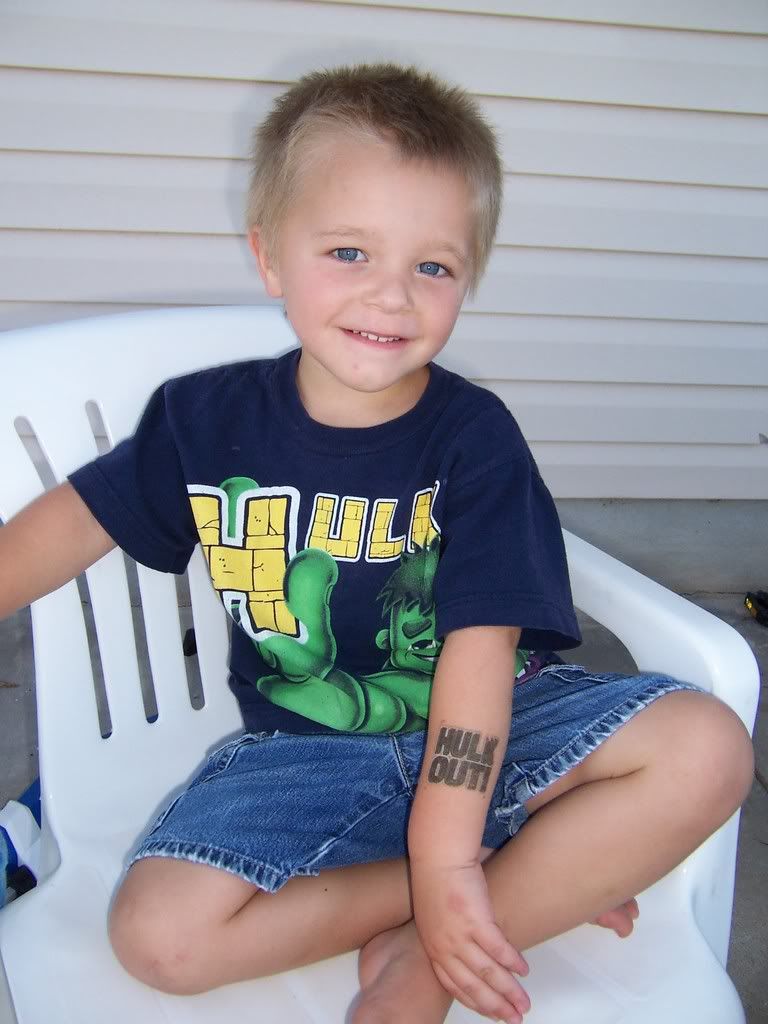 Jack with his "Hulk Out" tattoo and Hulk shirt. We are into the second day of potty-training. It hasn't gone too bad today. Yesterday we had quite a few accidents. I finally had to cut the 45 minute timer down to every 10 minutes. By 3:00 I had Jack sitting on the potty every 10 minutes. We finally had a breakthrough when Jack ran up and said, "Mommy, I have to go potty." We haven't had an accident yet today (but it's only 11:00am). We may be able to start pre-school next month after all.